Yesterday, I lost my job. It's a weird feeling, being unemployed. However, I've wanted an excuse to build up my online businesses for a while, so this is really a blessing in disguise. After a long walk through the mall with C, a carton of sugar free ice cream, and a chick flik, me and C came up with a plan. I'll be working on building up my online stuff for 5-6 weeks until C starts fall semester here at BYU. That means we'll both enjoy 3 long weeks of having NOTHING. No job. No school. etc. and we'll be able to stop acting like grown-ups for a while, head down to Lake Powell for a week, and then mosey on down to Queen Creek to spend some much needed time with C's family. Luckily, C and I are big Dave Ramsey fans and have built up a 3-6 month financial reserve, so we got to skip the "panic" stage. So, aside from feeling "weird" here are the top 10 perks I've found so far to being unemployed.
Sleeping In.
I am not a morning person. Never have been. Most likely never will be. I don't intend to sleep in until 10 am every morning, just today, but man oh man it felt good!
Feeling Productive.
Being laid off made sense to me. I would often walk in to my bosses office 3-4 times a day asking him for more projects to work on. I had a feeling this was coming because I had nothing to do at work! It was so frustrating to want to do so much for my personal business ideas, but be stuck at work wasting my days away. No amount of money is worth feeling like your life is passing you by.
Making Leaps and Bounds Toward Working from Home.
It isn't any secret that I would much prefer working from home. I am a housewife at heart and it was so frustrating for me to spend so much time away from home without really making a difference. I love C and would love to make our home a "haven" for the two of us, but my time and energy were spent outside of my control every day.
Being Confident in my Abilities.
When I was laid off, we had a great conversation. It wasn't upsetting or a negative break in any way. My superiors told me they were happy to contact any potential employers to give me a great recommendation. They assured me that I did nothing wrong. I believe the word "perfect" was even used. The lay-off made sense to me. I could see it coming. Me being employed at an office that doesn't really need me was a waste of my time and their money. I think everybody is happier now.
Time with C.
I just got a text from C, "Want to go do something fun tonight?" In the past, I've had to say "no" because I've had clients to get designs to, new products to get into the shop, and other obligations. Now, I have a life! I can date my husband in the middle of the week. Major score.
Two words.
Digital Scrapbooking. Now I have time to not only design products for all you awesome scrappers, but I have time to get our family history designed, printed, and organized on our bookshelf.
Dinner Time.
I love setting a beautiful table for dinner. It's something I get from my Grandma McGuire. Tonight, I'm going to have everything on the table before C gets home from school. Hot, flavorful, colorful. Cloth napkins. Wine goblets. The whole she-bang. And this may just become a regular occurrence at our house.
Mundane Chores.
The task of keeping our home in order has fallen into C's responsibility lately. It's so frustrating to me. My mom raised me to keep my space clean. Do the dishes. Fold the laundry. etc. She taught me how to find joy in that. So, I really hate it when *I* am the one "helping" C, instead of the other way around. I'm making a chore chart today. :)
Design Clients.
My clients are really getting the attention they deserve. I finished a logo order last night and started in on a blog re-design this morning. I have so much I want to do with my design abilities and I can't wait to start spreading the word! Things are really looking up, and I wouldn't be able to take on so many clients without some extra time on my hands.
Vacation.
A real one. Like no obligations for DAYS. We'll be able to spend an entire week with each of our families and then spend another week just us. 3 weeks of paradise. Sign me up. How delicious does that sound?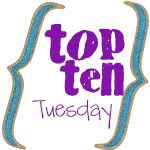 oh. and if you want to help out with the cash-ola. Take a trip to my shop and buy a kit to show your support, OR, just click on one of the google ads!