About 3 years ago, I fell in love with a boy. His name is Cameron. For those of you who don't know, this boy's
real
name is perfection. See?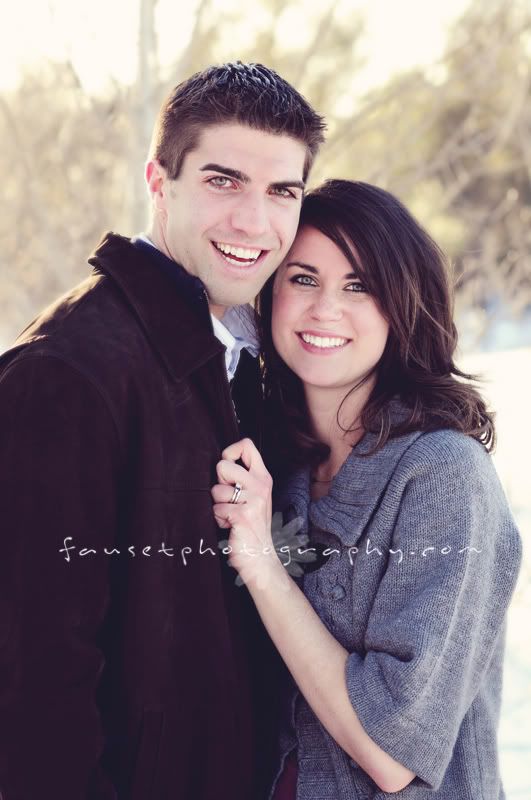 Because we don't really have control over when our little family will grow, Mother's Day is always kind of difficult for me. I don't look forward to it. I go to church and hear things like, "God trusted me enough to give me one of his children." And I sit in the pew and wrestle with myself and bite my tongue (literally) to keep tears from spilling down my cheeks.
But this year? Cam refused to let that happen. He woke up early and turned off all the alarms, so I wouldn't wake up. (Normally, I hear between 3 and  5 alarms every morning depending on the day. It is one of my biggest pet peeves.) I woke up to the sweet smell of fresh oranges and cinnamon vanilla french toast. yum.
I came downstairs and on my plate was a card and 2 presents. I read the card first. Cam always knows just what to say. He is my best friend. He is my rock. And he was preparing me for the inevitable battle that was going to happen at church today. He was helping me put my armor on.
I opened the first present:
(I understand this may look or sound disgusting to many of you. I completely get that. I told my mom what Cam got me for Mother's Day and she responded with, "uh. gross..." Trust me, I realize it sounds nasty BUT don't you dare knock it til you try it!) On my bad days, I go take a hot shower or bath and I save this Salty Caramel Ice Cream body wash for those days. It turns your shower experience into a buffet of sweet smelling happiness. It. Rocks. I first bought it as part of a giftset I found on extreme sale at Bath & Body Works when I worked there my sophomore year of college (almost 4 years ago). In the giftset was Cookie Dough lipgloss <--best color/flavor combo ever. I bought the set for the lipgloss and avoided the body wash because it sounded gross. And then one day I used it and good heavens it is amazing. Bath and Body Works doesn't sell the temptations line anymore. (sad.) And even if they did, this fragrance has been discontinued since I bought it (remember, it was on extreme sale) so Cam snagged the last 2 bottles of this in existence as far as we can tell. I mentioned to him one time that I was bummed that my stash was getting low. ONE TIME. He is stellar.
The second present had some familiar packaging, so I knew to be excited. It was from here. I love everything they make. EVERYTHING. My sweet mother in law bought me a necklace from them for Christmas last year and I kid you not, the empowerment that can come from a piece of jewelry is shocking. I wear that necklace more often than not. It never makes it onto my jewelry tree. I wear it, take it off and put it on my nightstand before bed, wake up and put it back on. I love it. Point of that story was I love their shop so I was excited to see what was inside.
Cam got me this:
And I cried. He is amazing. Consider me armed. :)
I asked him what I should wear for church, and he requested my favorite black dress. The dress is cute, but it needs a little something around the middle (especially because I wanted to wear my new pink shoes). I didn't have any pink ribbon or anything and Cam offered me his pink tie. A few safety pins later and this is what I came up with. (Thanks babe for letting me put a pin or two through your tie!)
And off we went to church. I couldn't believe my ears when the speakers started their talks. Each and every one was on how incredible WOMEN are, not MOTHERS. Sure, mothers were talked about. They were praised, etc. But the main focus was on women in general. What a breath of fresh air! I couldn't have asked for anything more. One of the speakers even said, "There are some women who are unable to bear children at this time. I believe we can learn so much from their grace through trials." I don't lump myself into the graceful category, but it was so wonderful to be acknowledged on Mother's Day of all days! Then, and only then, did I cry. I cried tears of gratitude and joy and faith because to me, that was my Heavenly Father protecting me on a day when my heart was so vulnerable. He knew I was there. He knew what I needed. And he inspired this sweet woman to deliver the message. Throughout the rest of the meeting phrases like, "Women's willingness to sacrifice to build up the family" and "Gentle diligence, faith, and optimism" were used frequently. For the first time on Mother's Day, I felt included. I felt like I actually belonged there. Not a single time was an insensitive word said.
(*Note: please don't take this the wrong way. I believe mothers deserve all the praise in the world. They do the greatest work here on Earth. I personally have one of the most incredible mothers. My selfish heart, though, on Mother's Day can't help but cry "What about me?" To all of you mothers, I am grateful for the love you show your children, your ability to sacrifice for them, how beautifully you carry your load and responsibility of raising the next generation. And thank you for allowing me to be a part of your children's lives. It means everything to me.)
We went to the marriage and family class for Sunday School. I psyched up for a mother's based lesson in Relief Society, but it never came. We had a wonderful discussion on missionary work. I went home with my hand in the crook of Cam's arm and a huge smile on my face. Church couldn't have been better.
Cam made roast, asparagus, and sweet potatoes for dinner.
We watched Harry Potter and cuddled on the living room floor for hours and hours, and kind of fell off the face of the planet for the afternoon.
I hope that whether your children are in your arms or in your heart, you had a wonderful Mother's Day yesterday. I hope that for a moment, your heart was safe.